Foodie Tour of Port Royal, Ancient Past from Kingston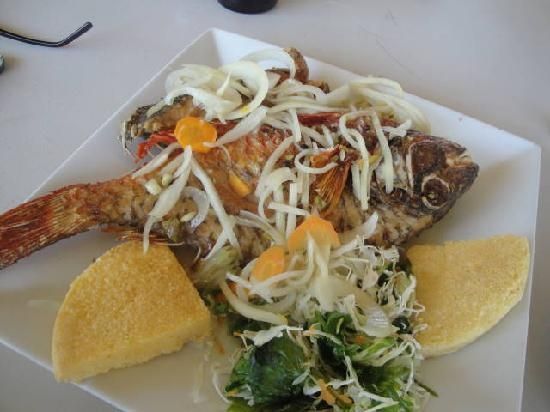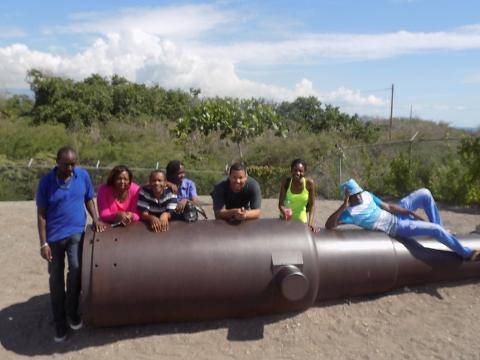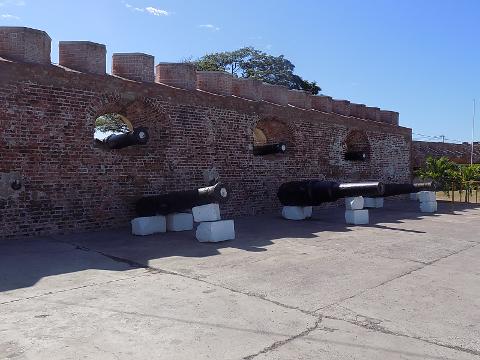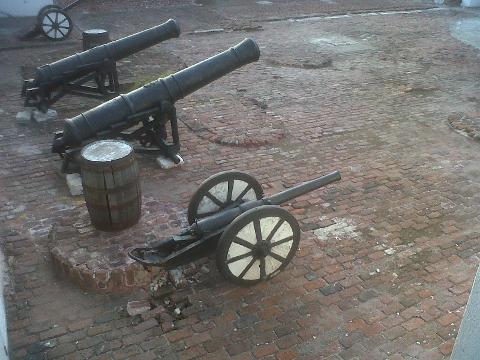 Duration: 4 Hours (approx.)
Location: Kingston, St. Andrew
Product code: P1W0LM
Highlights :
A visit to the Old Fort Charles Museum.
A walking tour of the town Port Royal to feast your eyes and your. minds on ancient vestiges which are reminders of the City's former (and "Wicked") glory days!
A visit to Gloria's Upper Deck Restaurant for a delicious seafood. The cool refreshing sea breeze and conversation are free!
High-tail it downstairs to mingle with friends and imbibe on good Jamaican sounds and rum by "Ye Olde Parade Bar".


Description :

The Tour
Whether your next visit to our beloved city of Kingston is
for business or pleasure, we highly recommend that you experience this fun tour
of Port Royal. Why, you ask? Because it is one of the few tours that will allow
you to visualize how legendary pirates like Henry Morgan lived, while sampling
delicious culinary offerings- the tastes of which are also legendary!
Fort Charles: This fort was one of many that was built by the British Forces to protect the shores of this islet from recapture by the Spaniards
(circa 1665). Fort Charles is the only one still standing after
the massive earthquake of 1692. Take a walk-through the fort and view over a
dozen cannons kept in pristine condition and other important artifacts used by early inhabitants of Port Royal.
The Royal Artillery Store: Once a weapons vault for
our resident pirates, it is now known as the Giddy House. Step inside this
partially sunken building and you will quickly find out why!
Lots more to see when you walk through the town of Port Royal,and we should point out that most of the ancient city is now
submerged below sea and what remain, is the present town of Port Royal.
The Food
Next on your Foodie Tour is the highly acclaimed Gloria's
Upper-deck Restaurant. When visitors taste Gloria's they will keep coming back
for more. We definitely recommend that you try the Fish soup as an appetizer,
and perhaps try the Curried Shrimp platter after- with side orders of Festival
and Bammy.
Festival: Also known as a Jamaican version of a cornmeal fritter, it is said it got the name festival because its party time in your mouth when you eat it. Festival is commonly have with seafood and jerk.
Bammy: The first known inhabitants of Jamaica, the Caribbean Arawaks used Jamaican cassava known as bammy as a staple in their diet.
Everything else is a pleasant surprise. Book Now!
The food takes a while to get to the table- but the taste will have you
smiling!
Inclusions :
Air conditioned bus from your Kingston hotel and back.
Cost of walking tour of Port Royal & Guide.
Cost of museum entry & Guide.
Complimentary water
Exclusions :
Purchase of Jelly Coconuts or drinks at "Ye Olde Parade Bar"
Cost of meals & drinks at Gloria's
Recommendations:
Bring cash to buy drinks at the Olde Parade Bar
Credit cards are accepted to pay for meals at Gloria's
Wear walking shoes and shorts as walking is included.
Hat and sunscreen are recommended.
Bring your camera.