Jamaica Guide: Renting a Car vs. Booking a Private Transfer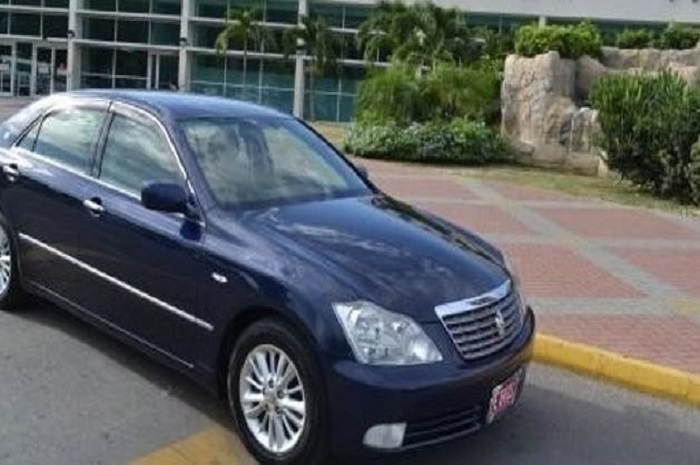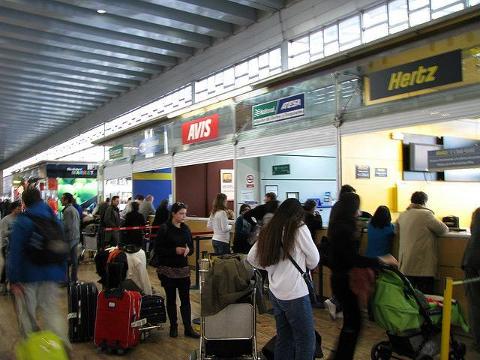 Duration: 1 Hours (approx.)
Location: Jamaica
Product code: PVJRC3
When planning your vacation it is easier to book your flights and hotels but then comes the problem question you will ask – How are we going to get to our resort when we arrive in the strange new country? Are you looking for fixed drop off points and specific pick up times....... no; public transport? Too much of a hassle. With custom airport transfers, companies like El Sol Vida pull out the red carpet service to ensure that the needs of their customers are met. Let's see what the pros and cons are.
Car Rentals
The biggest advantage of renting a car is the flexibility it gives you. You can pick your own route, stop as many times as you like on the way and your rental vehicle is available to you for the entire duration of your stay so you can have complete freedom to explore the area and pop to the supermarket for essentials.
Even with all these conveniences, what you would need to remember is that there are additional costs on top of the price that you see on the car rental company's website. To start with you will need a big enough car. If you are taking any sports equipment, like skis, golf clubs, etc then you can't go for the smallest economy option. Also if you need child seats or other extras then the rental company will charge extra for these. You might also need to take out extra insurance for the car. But it would all be worth it in the end.
On top of your car rental costs, you also need to remember to factor in fuel costs, highway toll charges, parking fees and the safety of the vehicle while it's in your procession.
Before hiring a car, you should ask yourself how you like driving around airports. Can I find my way around? What if I end up in the wrong neighborhood?
If I need to drop the car off at a major international airport can I find the car rental return area without panic if I don't have enough time?
The other problem is of course that someone has to be the designated driver, for more than one driver you also need to pay extra. So you need someone who is confident enough to drive in a different country and who don't mind missing out on the scenery and a Red Stripe Beer or two at lunch.
Private Transfers
Private transfers have never been easier with El Sol Vida. By booking a private transfer you know the exact cost and you can pay before you get there so it is one less thing to worry about. When you arrive at the airport your driver will be already waiting for you and you can simply check in with a printed or electronic copy of your confirmation voucher then set off on your journey straight away without queuing at the car rental desk and trekking to your rental car with all of your luggage.
Once in the vehicle, you can just sit back and relax until you arrive at your destination and you can forget about transfers for the entire duration of your stay as your transfer company will advise you on the best pick up time for your flights. Their experience means that you don't have to worry about the fine details. Most transfer companies have child seats for all ages and usually, they don't charge any extra.
With all these conveniences, the main advantage of booking a private transfer is the experience of your driver. They have spent many years driving around the area so they know the roads really well and they also know how to deal with different conditions.
Starting your holiday with driving in an unknown country, possibly on the opposite side of the road and then trying to change a flat tire for the first time is less than ideal. These are things you don't have to worry about and your driver may also know the best shortcuts to beat the worst of the holiday traffic ensuring you get to the airport on time.
Another advantage of a private transfer is the flexibility. Your driver will be on demand for the journey and you may request stops to grab a bite to eat or picking up some essentials at a supermarket on the way or even a visit to the local craft market. A downside, however, is that you don't have the flexibility during your stay to hop in the car and go somewhere different on an impulse. To work around this you may ask the transfer company to make an itinerary for your trip with pre-planned activities and recommendations.
Unless you want to just stay in your hotel and don't travel around during your holiday it is always worth comparing car rental prices with that of a private transfer.
Getting quotes directly from El Sol Vida a licensed local company guarantees that you find the best prices and service.
Book your Private Airport Transfer to your Negril Hotel from the Montego Bay airport by clicking BOOK NOW!


GET THE BEST PRICES ON ALL AIRPORT TRANSFERS IN JAMAICA
To get the best deal on airport transfer directly with El Sol Vida a licensed local company.
Click Here

GET THE BEST PRICES ON ALL TOURS IN JAMAICA
To get the best deal on day tours directly with El Sol Vida a licensed local company.
Click Here
READ REVIEWS OF El SOL VIDA
Read reviews of airport transfers written by real customers who have already experienced the #RealJamaicanHoliday