Jamaican Rum Cream and Coffee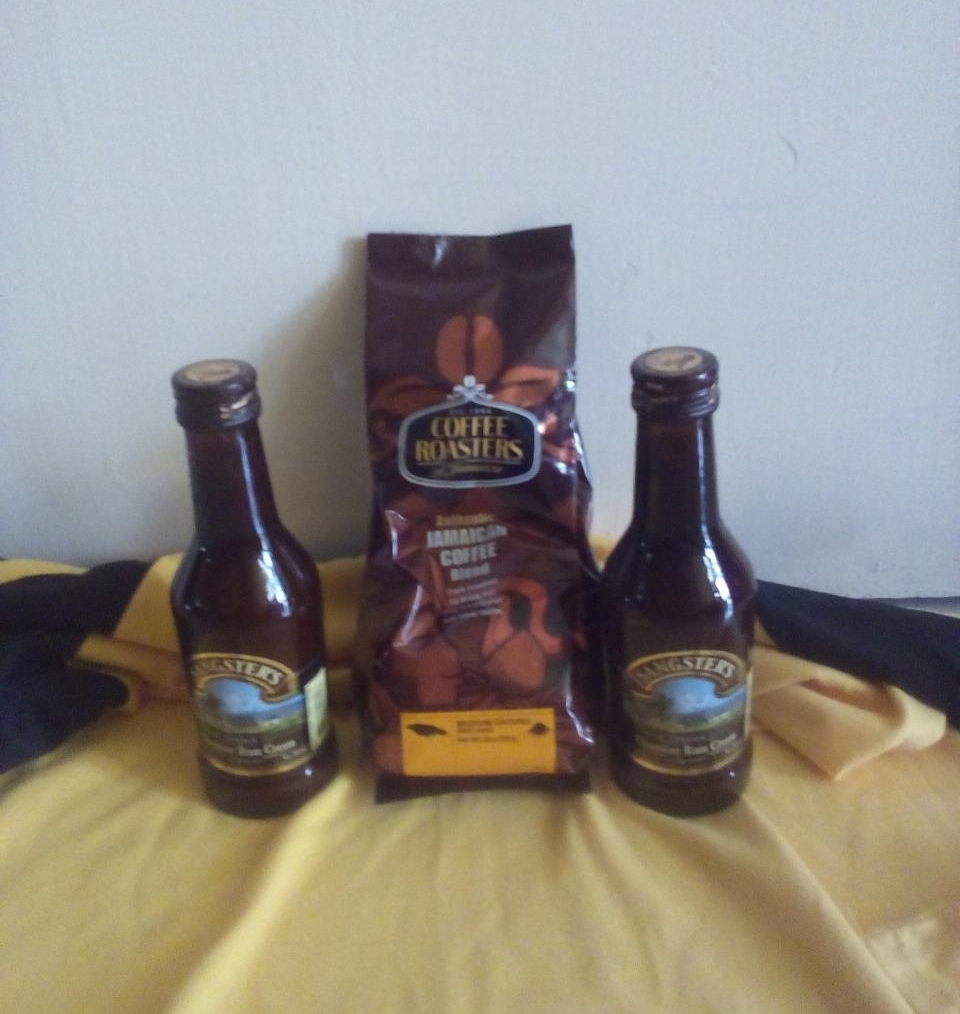 Have a taste of unique Jamaica with a Rum Cream and Coffee souvenir package. Why wait till your next visit to enjoy the unique flavour of our island paradise.
Highlights
Delivery to Hotels in Jamaica (islandwide)
Delivery to Residence in the USA and Canada
Fast, easy and secure online experience
The Jamaica Coffee is ranked as one of the best in the world and is loved by many people in and out of the country due to its unique flavour. Coffee was brought to Jamaica in 1728, when the governor at the time had visited Martinique where it was brought from the East. Then it was planted in the parish of St. Andrew and this incited people to involve themselves in the coffee business as it seemed as if the bean was shooting up in popularity among the English. The coffee plantations were run by slaves whose descendants still work these farms today. These farmers employ special growing techniques that allows the coffee to maintain and develop a special taste. Jamaican Coffee is also versatile in many ways. It can allow many things such as sweeteners and creamers to change the taste and texture of the drink to form a totally different experience.

A popular addition to the coffee experience is Jamaican Rum Cream; the Sangster's Rum Cream is the nations highest ranked Rum Cream with 17% alcohol value and a variety of flavours. This exquisite product, manufactured by the famous Wray and Nephew company ( Makers of the Jamaica Legendary Appleton Rum), makes this product in the heart of St. Elizabeth. The story goes that slaves during the time of the British Colonization worked the lands of the sugar cane and ran the Rum factory. The molasses by-product that was made during this time was processed to make rum and then thickened to make Rum cream. You can add this rum cream to your coffee and flavour the drink with a bit of alcohol and Jamaican Fruits and Spices.

Included
One 227g pack of COFFEE ROASTER AUTHENTIC JAMAICAN COFFEE BLEND
Two 200ml bottles of Sangster's Jamaica Rum Cream - Chocolate Flavoured
Delivery (Jamaican Hotels Islandwide, The United States and Canada)
Local Taxes and Fees
Additional information

Purchase confirmation will be received immediately after check-out is completed
Notification of shipping will be provided within 24 hours on business days and 48 hours on weekends
Tracking details will be provided with notification of shipping