Spring Break 5-Day Montego Bay, Jamaica Package at RIU Reggae Resort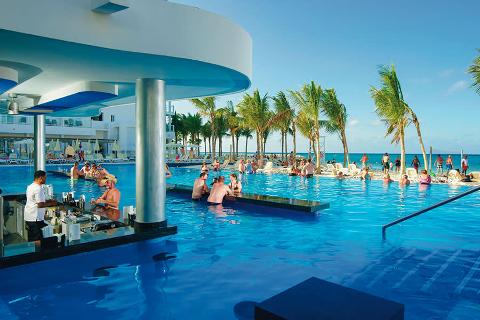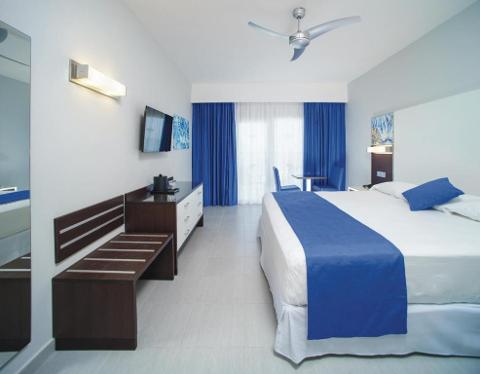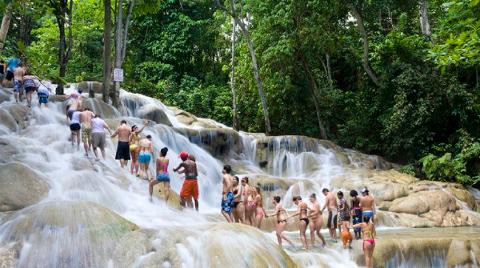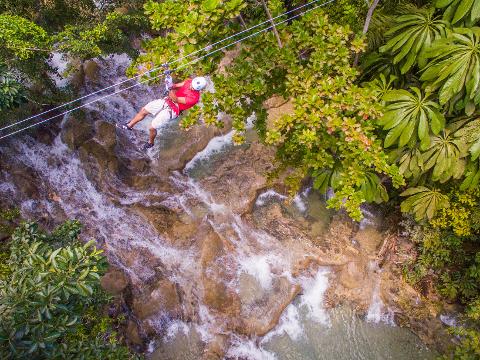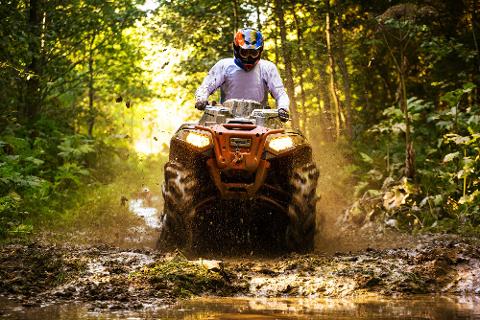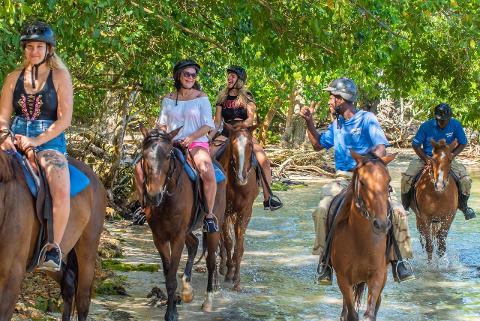 Duration: 5 Days (approx.)
Location: Montego Bay, Jamaica
Product code: PTYJHA
Elevate your Spring Break to new heights with an electrifying getaway in Jamaica! Immerse yourself in the vibrant culture, savor exquisite local cuisine, and create memories against the backdrop of the stunning Caribbean Sea. As you cruise along coastal roads, the waves will beckon you to embark on a once-in-a-lifetime journey at the mesmerizing RIU Reggae Resort.
What's in Store for You:
Indulge in a 5-Day Tropical Retreat at the Beachfront RIU Reggae Resort
Thrilling Full Day Adventure Expedition (ATV Riding, Ziplining, Horseback Adventure, and Conquering Dunn's River Falls)
Dive into Jamaican Culture with a Half Day Exploration (Discover Bob Marley Mausoleum and Immerse in the Nine Mile Reggae Vibe)
Unbeatable Value (Book Now for Flexible Travel between February 27 - April 14, 2024)
Personalized Arrival and Departure Transfers for a Seamless Experience
Flight Coverage from Boston (BOS) to Montego Bay (MBJ)
Unlock the gateway to your dream Spring Break in Jamaica! Your journey begins with a VIP pickup at Montego Bay Airport, where our dedicated concierge team will welcome you at Desk 18 in Sangster International Airport (MBJ). Prepare to be whisked away to your Montego Bay Hotel, setting the stage for an unforgettable experience.
Nestled right on the beachfront, the adults only RIU Reggae Resort promises an all-inclusive haven where your Spring Break will be nothing short of extraordinary. Relish 24/7 access to delectable dining, round-the-clock assistance from the front desk, an array of local and international beverages served at lively bars and lounges, and so much more. Get ready to infuse your Spring Break with the magic of Jamaica!
General Hotel Amenities
24-hour access to food and beverage options
Buffet and à la carte restaurants
Bars and lounges serving international and domestic brand beverages.
Unlimited fruit juices, soft drinks, and snacks
Endless daily land and water activities
Live music and entertainment and Themed Parties (Confirm with you check-in agent on arrival at resort)
Outdoor Pool
Non-Motorized Watersports -
Free Wi-Fi
Room Amenities
Comfy rooms & suites with two double beds or 1 king bed (subject to availability)
Private balcony or terrace
Air conditioning with individual climate control
Coffee/tea maker
Hairdryer
Cable TV
In-room safe
Iron & ironing board
Wake-up calls
Direct-dial telephone
Your spring break package includes a Full-Day Excursion visiting the Famous Dunn's River Falls, Ziplining, an ATV adventure, and Horseback Ride and Swim experience and a half day excursion to the Bob Marley Mausoleum, Nine Mile Reggae Experience.
Choose your preferred excursion days and get ready for fun!

Famous Dunn's River Falls, Ziplining, ATV and Horseback Ride and Swim experience
After a pickup from your hotel lobby by your friendly guide and driver, enjoy a scenic drive to Dunn's River Falls, a famous Jamaican waterfall and popular tourist attraction. Here you will have your ziplining and falls climbing experience. The falls are 180 feet high and 600 feet long with natural, terraced steps for climbing. Explore the most climbed falls in the world. Start at the base of the Waterfall where it enters the Caribbean Sea and feel the refreshing sensation of natural mineral water, as you climb the Falls with the help of a Dunn's River Guide.
Your adventure continues with an authentic Jamaican lunch at Peter's Point before saddling up for the unique Horseback Ride 'N' Swim tour. Experience the beauty of Jamaica atop your trusted horse as you ride from land into the warmth of the Caribbean Sea. Then it's time to take a ride on the wild side on your powerful ATV Quad Bike as you journey through the scenic countryside on the rugged dirt trails. End with a thrill at a private ocean-side cove, where you can jump from the cliffs into the pristine blue waters below; a revitalizing experience that will create memories to last a lifetime!

Bob Marley Mausoleum, Nine Mile Reggae Experience.
Your journey will take you into the mountain village of Nine Mile, where you will enjoy tales of the life and times of young Bob Marley. This mystical experience exposes you to the world-famous Rastafarian religion, culture and practices - a must for every reggae enthusiast!
Your visit to Bob Marley's home at Nine Mile includes a tour of the property from Rastafarian guides, which usually includes a rendition of one of Bob's songs, memorabilia, his famous "rock pillow" where he rested his head for inspiration and the Marley mausoleum. See the two tombs in the mausoleum, one where Bob Marley is buried along with his half-brother, Anthony Booker. The second tomb is that of Cedella Booker, Bob Marley's mother or "Mamma Marley" as she was sometimes called.
A minimum of 24 hours' notice is required for each activity however early reservation is encouraged. At the end of your vacation, enjoy a comfortable ride back to the Montego Bay Airport for your departure flight home.
Inclusions
Airfare - Boston (BOS) to Montego Bay (MBJ) - 1 stop (Fort Lauderdale)
4 Nights/5 Days All-inclusive Accommodation at the RIU Reggae Resort (Valid for stay between February 27 - April 14, 2024)
Complementary Airport Transfers (Arrival and Return from the Montego Bay Airport - MBJ)
Dunn's River Falls Climb, plus Zipline, ATV, and Horseback Ride and Swim Excursion (Tour Transportation, All Admission Fees, and Safety Equipment)
Bob Marley Mausoleum, Nine Mile Reggae Tour (Tour Transportation, Admission Fee)
Excluded
Excursion Information
Not Wheelchair accessible
Minimum age: 16 years
Maximum weight: 230lbs.
Not accessible to pregnant women.
Not suitable for persons with back or neck problems.
All ATV drivers must show a valid driver's license.
Pick-up time is at 6:35 AM from the Lobby Foyer for the Dunn's River Falls Climb, plus Zipline, ATV, and Horseback Ride and Swim Excursion and 9:00 AM from the Lobby Foyer for Bob Marley Mausoleum Nine Mile Reggae Excursion.
Other Important Information
Confirmation will be received within 24 hours at the time of booking.
Accommodation is based on 2 adults staying in a Standard Guest Room
All sales are final, but credits may be issued towards the purchase of a future vacation package.
The hotel may require the guest's credit card upon check-in for any incidental charges incurred by the guest during their stay.
This Package is Valid for Stay from February 27 - April 14, 2024 - Subject to Availability (Additional restrictions and blackout dates may apply). To confirm your desired travel dates, contact your El Sol Vida concierge agent by email (contact@elsolvidatours.com) or phone (1 876-630-0664) with your request (confirmation will take up to 24 hrs.)
Travel dates are non-changeable once confirmed.
Payment Plan (Optional)
An optional payment plan is available with a 50% deposit by credit/debit card only. The remaining balance will be charged in monthly installments calculated based on your requested travel date with the final payment due 30 days prior to the check-in date. All reservations using the payment plan will remain unconfirmed until the final payment is received and verified.