6 Days Bus Tour Across Jamaica from Kingston, Int'l Airport KIN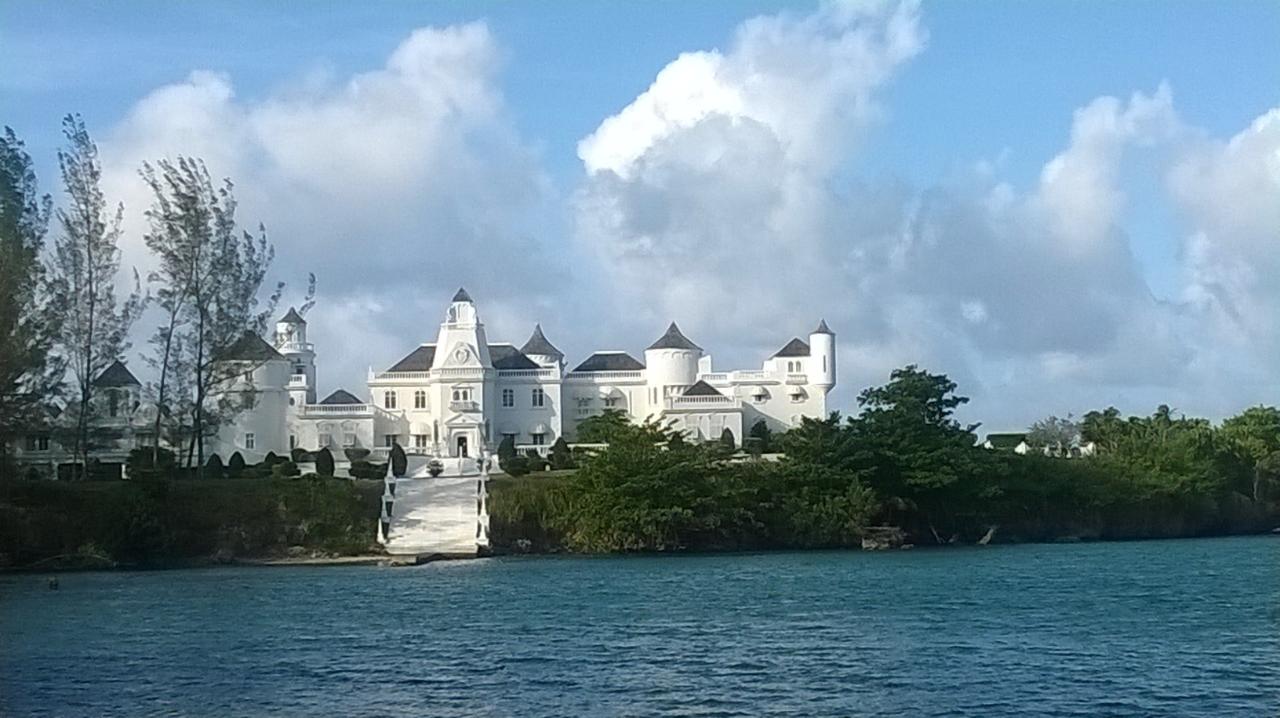 Duration: 6 Days (approx.)
Product code: PKMHDD
Indulge in your very own vacation experience in Jamaica. Enjoy the unique lifestyle, attractions, and delicious cuisine through the eyes of a local with exquisite accommodation.
Highlights

Comprehensive tours by bus/coach
A romantic night including dinner
Excellent value for money
A family friendly environment
5 nights and 6 days exquisite accommodations
DAY 1: Kingston Int'l Airport (KIN) to Kingston
Upon arrival to Jamaica you will be greeted at the Kingston Int'l Airport (KIN) by a chauffeur bearing your name for identification purposes. Thereafter, you will enjoy a short journey to the Knutsford Court Hotel, Kingston (based on availability) in our air conditioned vehicle - selected just for you because of its comfortable, spacious and relaxing environment.
DAY 2: Kingston to Kingston
Enjoy the heritage and culture of Jamaica as you travel throughout the Capital City, Kingston. While in Kingston you will tour the museum of Bob Marley, the "Reggae King," and learn of his life's journey and music. Your guide will then take you to Devon House - Kingston's first mansion - to see the architecture of the 1800's in its original form and experience one of the world's most delicious ice cream. The day will continue with a journey to Port Royal, an ancient port where the pirates of the Caribbean once ruled. Here you will tour the military fort constructed by the Spanish and English and have a delicious seafood lunch before returning to your Hotel.

DAY 2: Kingston to Portland
Travel along the scenic inter-land and coastal road to the beautiful parish of Portland where you will be immersed in its spectacular natural environment with the sound of birds and the waves of the Caribbean Sea while you stay at the Goblin Hill Villa. Your personal house staff will provide you with your dinner and breakfast of choice and freshly brewed Blue Mountain Coffee to end and begin each day's activities. From your villa take a short walk with your guide through a miniature rain forest garden or allow your personal transport and guide to take you to the San San beach with its white sand, warm water, clean surroundings, and peaceful atmosphere where you can enjoy luxuries like swimming, sunbathing, snorkeling as time permits or a dip in the the swimming pool. You can also enjoy a game of tennis, or get lost in the many other amenities of the resort.
DAY 3: Portland to Ocho Rios
Escape to the garden parish of Ocho Rios and get your feet wet as you climb the famous 600 ft waterfall featured in the movies of Tom Cruise and James Bond. This exquisite landmark, The Dunn's River Falls, provides the perfect environment for fun and relaxation and is one of the island's most visited attraction. In addition the the falls, the location also has a beach for swimming and sunbathing, and a cafeteria that provides visitors with exceptional Jamaican cuisine. After lunch enjoy a relaxing highlight tour of Ocho Rios, visit the local botanical garden, and stop at the local craft market for your favorite gift before returning to the villa to enjoy the rest of your evening.
DAY 4: Portland
Today it's all about you. Sleep in late with breakfast in bed, roam about the beautiful sea view property and enjoy its facilities, laze around and bask in the "island vibes," or trek down to the San San beach. The choice is yours! As the day comes to a close, go off property to a local seaside eatery for your dinner of choice (own cost).
DAY 5: Portland
On your final day in Portland experience an unforgettable ride on a bamboo raft piloted by an licensed rafter down the meandering river of the Rio Grande. Stop for lunch on the banks of the river and enjoy authentic Jamaican cuisine before you return to your villa to reflect on your unique Jamaican adventure.Wind up the evening with a home cooked dinner of your choice as you prepare for your departure.
DAY 6: Portland to Kingston
Return to the Kingston, Int'l Airport in comfort.
Inclusions
5 Nights/6 Days Accommodation
Airport Transfers (Arrival and Return)
Transportation for all Activities (Tours and Dinner)
Admission to Attractions
Exclusions